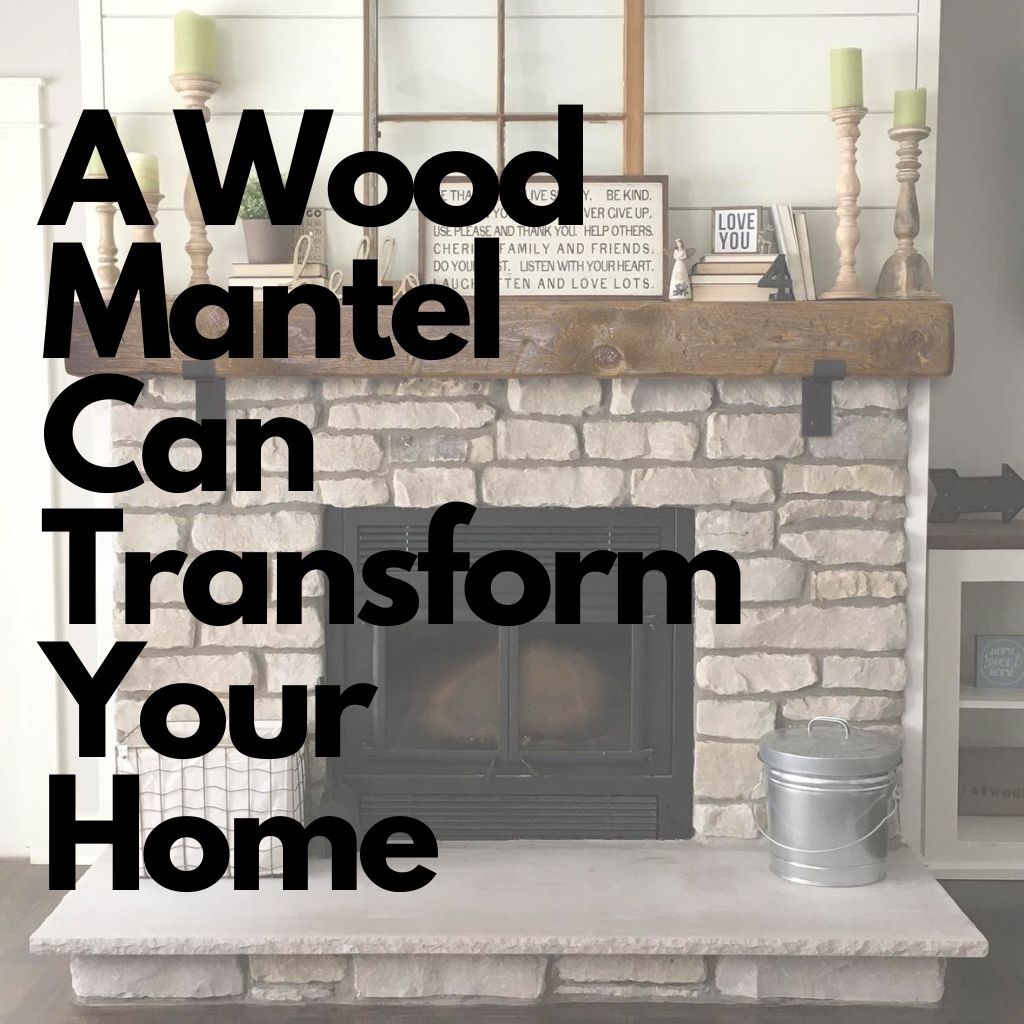 Why a Wood Mantel Can Transform Your Home Decor
When decorating your home, one way to make your living space stand out from the rest of the rooms in your home is by adding a wood mantel. These stylish mantels can be decorated and personalized in a variety of ways. 
If you are looking for inspiration on how to beautify your home, we have some suggestions on simple steps to take that will make a huge difference. The first step is to add one of our wood mantels to your fireplace. After that, there is a world of possibilities to decorate the space.
Add a Mantel Above Your Fireplace
The fireplace is truly the center of one's home. One way to highlight this space and make it unique is to add a fireplace mantel. At Helm & Home, we offer a variety of different wood fireplace mantels to choose from.
We offer floating mantels that look as if they are floating on the wall. We also offer mantels with metal brackets and ones with metal straps. No matter which mantel you choose, your living space will be enhanced.
We pride ourselves on creating mantels that are rustic yet classy, to add a homey yet sophisticated feel to your living room. Offered in multiple colors and sizes, you will be able to carefully choose the mantel that is perfect for you.
In addition to the mantels we offer, we can also serve special requests. For example, if you need a custom size that we do not offer, you can reach out to us and we will help you out. We want to make sure that you love your purchase.
Once you purchase and install your wood fireplace mantel in your home, there are endless opportunities for how you can decorate your mantel to truly make it your own. Below we have listed some of our favorite tips and tricks to crafting the perfect mantel decor.
Make It Personal
If your mantel is in a family room, or if you are looking to make your home decor more sentimental, don't be afraid to make your mantel decor personal! There are so many different objects that you can put on your mantel that can be completely customized to your family -- yet still look beautiful.
Of course, one of our favorite additions to a mantel to make it personalized is to add photos. Picking out some of your favorite photos of family and friends and framing them on your mantel can look nice and remind you of great memories. A key to making this look classy is finding frames that match the mantel and the rest of your room.
Some other items that you can add to your mantel to make your decor unique is artwork. If you have any artwork that was made by someone you know, or if you have art that you bought somewhere special, you can surely showcase it on your mantel! Artwork is always a great way to add a touch of charm to a space.
Finally, if you purchased any nice souvenirs from a trip, placing it on your mantel can look nice and also remind you of fun memories! Overall, any items that you have that mean something to you and that you have been looking to display can go on your mantel!
Make It Classy
If you are looking to create a more sophisticated look in your living space, you may want to search for specific items and decorations to buy to display. You also may want to follow a specific color scheme.
For a classy theme, we recommend finding small pieces that match the atmosphere you want to create. Some items that you might want to look out for include books, vases with plants, candles, or small statues and trinkets. Remember, that you don't need to fill the entire space with items: sometimes, keeping your mantel simple with a few touches is the way to go.
Additionally, following a color scheme will make your room look sophisticated. You can either pick a color you like, or you can try to match your mantel decor to a color already present in your living space. Whether your items match the mantle material, the walls in the room, or something else, a color palette will surely create a classy style.
Have Fun With It
If you want to have some more fun with your mantel decorating, remember that your decorations do not have to stay the same all year round. Coordinating your decorations to the season or to upcoming holidays can be an exciting touch to your living space.
Some examples of decorating for the season include using lots of flowers for the spring, pumpkin and leaf decorations for the fall, or doing lots of white, snow-related decorations for the winter. Even if you only change a couple of decorations each season, it will truly transform your living space.
Additionally, we love when our customers decorate their mantels for the holidays they celebrate! Whether that decorating is for birthdays, Christmas, Hanukkah, Thanksgiving, or other holidays, decorating your mantel for specific occasions is the perfect combination of beauty and festive.
Add a Big Piece
If you want to keep your mantel decor simple, consider adding one large item instead of multiple smaller items. This will still highlight your fireplace and mantel, yet will provide more of a clean look. Some large items that you might want to place above your mantel are a large piece of artwork or a mirror. Both of these options are very popular and look great. 
Additionally, if you wanted to include a television in the same room as your fireplace and mantel, putting it above the mantel would be the perfect place. Doing so creates a uniform feel to your living space, as all of the big features of the room are lined up. Plus, who wouldn't want to watch television while warming up by the fire!
The Bottom Line
We can promise you that any way you choose to decorate your mantel will look great. Keep in mind that the center of the room is the fireplace and the mantel, and the decorations are complimentary! Your choice of decorations can completely transform your room, but they are not the only important part of the room.
If you are interested in one of our mantels, visit our website. If you have any questions, call (800) 830-5767. We would love to speak with you and help your home decor dreams come true!