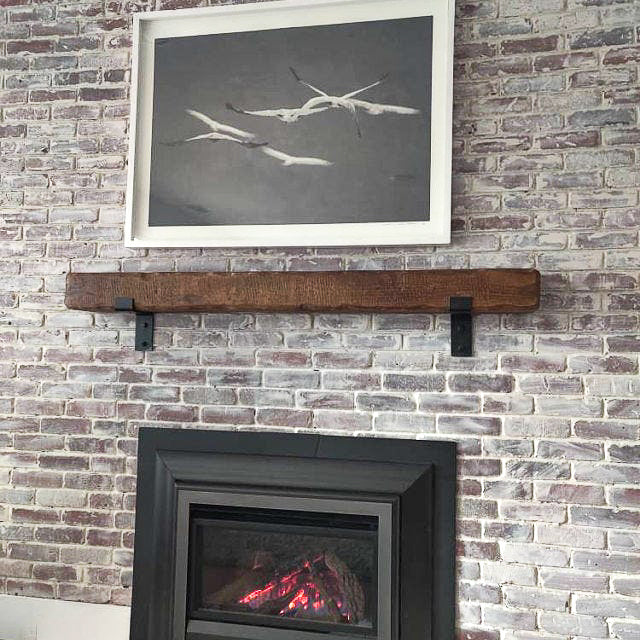 The Benefits of Purchasing a Faux Wood Mantel
If you are looking for a stylish yet practical addition to your living space, look no further than our
faux wood mantels
. These mantels are a perfect extension to any fireplace or living space in your home.
As a family-owned business, we understand the importance of choosing durable pieces for your home. At Helm & Home, we pride ourselves on creating practical pieces that will look beautiful in your living space. We choose nothing but the best materials to ensure that your mantel will last a lifetime, through the wear and tear of everyday life.
You may be wondering what the benefits are of purchasing a faux wood mantel from us. There are many different advantages of adding one of these wood beams to your home, and listed below are just a few.
Quality Materials
We craft our mantels with the highest quality materials we can find. You may hear the term faux wood and immediately think that the quality is not as good as regular wood mantels. We understand that, as it is a common misconception. Our faux mantels, however, are just as strong and tasteful as a regular wood mantel.
Our mantels are crafted to support substantial weight. Our floating mantel can hold up to 35 pounds, and our regular mantels can hold a minimum of 80 pounds. These mantels can be used not only as a piece of decoration above your fireplace, but also as a shelf in any place in your home! They are perfect to hold decorations, photos, books, or any other items you need to store.
Just in case there happens to be any defects in the workmanship of our mantels, all of our pieces are guaranteed for the lifetime of the original owner. We are proud of our quality of workmanship, and believe that our customers deserve the greatest products we can make.
Stylish Finish
At Helm & Home, we design our beams and shelves to achieve a classy, rustic look. We know that the fireplace is often the center of the home, and we want to help you enhance that space. Our mantels are a great highlight above any fireplace.
We offer various different finishes, so you can choose the style that will fit perfectly in your home. Our lighter color option is "Early American," and the darkest shade that we offer is "Walnut." We offer a color sample kit, so that you can visualize the different colors in your home before deciding which one to purchase!
We also offer different styles of mantels including floating mantels, mantels with metal brackets, and mantels with metal rivet straps. No matter which style and color you choose, we can promise that you will be pleased with your purchase.
Easy Installation
Our team crafts our faux beams with the intention of making installation easy. We make our products so that
the average homeowner has the skills and tools necessary
to easily install one. There is no need to worry about struggling to install the mantel in your home.
Additionally, our mantels are crafted to look like a solid beam, but are actually constructed in the form of a box. This means that our beams are completely hollow on the inside. This contributes to the easy installation, as the beams are extremely lightweight.
When you purchase a mantel, you can check out our thorough installation guides on our website. Our installation guides include a list of tools needed, as well as a step-by-step list of instructions with diagrams. We hope this will contribute to a simple and straightforward installation experience.
If you are interested in purchasing a faux wood mantel, visit
our website
or call
(877) 555-9300
. We will be more than happy to answer any questions you have. We look forward to working with you to add a mantel to your living space!