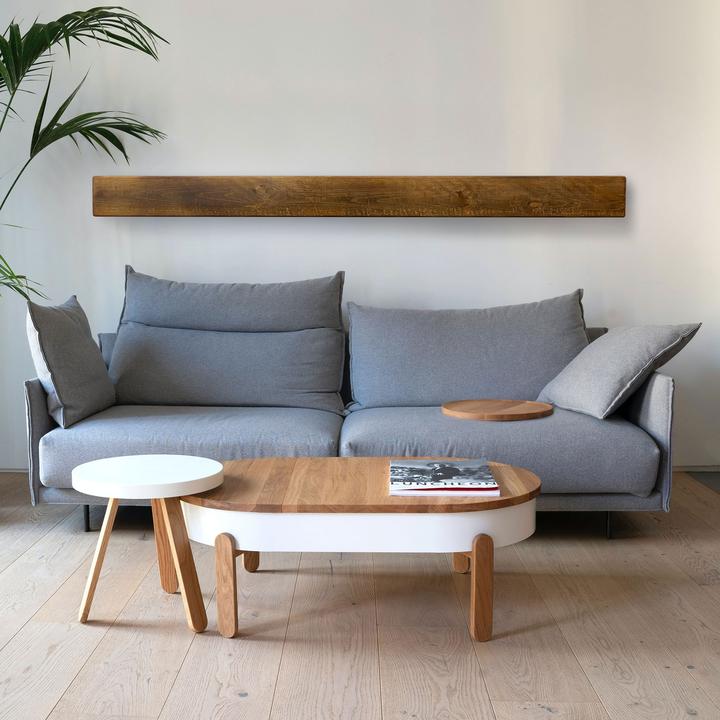 How to Decorate Your Mantel Shelf For Summer
With summer just around the corner, it's time to switch up the look of your mantel shelf. Yes, you heard us right; you should be changing the look of your mantel with the changing of the seasons.
Garland may have been nice for winter and spring, but summer brings with it a whole new variety of opportunities. If you're not sure where to start, you're in luck because we've compiled our top 3 summer ideas to liven up your mantel shelves.
Bright Colors
Summer is all about bright colors that catch your eye from across the room. You want your living space to feel happy and lively to match the gorgeous weather outside. The easiest way to add some oomph and energy to a room is through your color choices.
When picking the right color palette for your mantel, consider colors that make you think of flowers in bloom, the sun, a refreshing breeze, or a breath of fresh air. In winter, you'll usually opt for dark colors because they create a sense of warmth and richness, but in the summer, you want to feel fresh and renewed.
One of our top picks for this upcoming summer is coral. Coral is the perfect option if you're hesitant to add pink to your mantel. A lighter coral will add a subtle pop of color while remaining sophisticated yet fun. The good news about coral is that it seems to never go out of style so you'll be able to work a coral into your floating shelf or wood mantel piece for years to come.
If you're ready to dive in with something vibrant, consider adding details to your mantel that are in the color marigold. Marigold as a shade of yellow will make you think of warm sunny days, ensuring you match the feel of the inside of your house with the beautiful weather outside. If you don't want to be too overpowering with yellow, consider balancing it out with some open white space.
Finally, we're firm believers that every summer mantel space should have a pop of green. Our top picks are spring, seafoam, and jade green. Opt for spring green if you want to be reminded of fresh food from the farmers market and foliage. For an airy and tranquil look, pick seafoam green and for a touch of jewel-tones, add some jade green.
Decor
Your color palette and the type of decor you put on your mantel shelf go hand in hand, so you'll want to keep both in mind when redecorating. If you are going for a rustic style, you'll want to opt for lots of wood decor, so think baskets and boxes. You can also add some metal buckets for a pop of shine and planters to add some life. When it comes to the right color palette for a rustic style, stick with light-toned wood, white, and silver.
If you are going for a contemporary style, stick with a simple color palette with the idea that less is more. You may go for something entirely white or you may add subtle pops of pale blue. When it comes to the decor, add some clear vases and small glasswork. 
You may also consider simple planters with one or two plants or flowers here and there. If your mantel is far from the window, we recommend purchasing fake plants rather than real ones.
If you have a house on the water, stick with the beachy vibe and add some seashells, coral, sea glass, and driftwood to your mantel. When it comes down to it, nearly anything can sit atop your fireplace mantel if you stick with a theme and color palette so don't be afraid to get creative.
Go all white
Of course, if you want to go for the ultimate classic mantel look this summer, you can decorate your mantel with entirely white decor including the mantel itself. If you are really looking to add some change to your mantel, there is the option to paint it. However, keep in mind that it's less easy to remove said paint once you do it.
Opting for an all white mantel with all white decor will ensure your mantel has an elegant, sleek look to it. From our expert opinion, we can guarantee that white will never go out of style. Another added benefit of going for an all-white look is that you can easily recycle some of the decor for when you redecorate your mantel in the winter.
If you're looking to get expert advice on your mantel or if you want to buy a mantel in the first place, Helm and Home is here to help. Helm and Home is a sustainable sourced mantel maker that makes finding the right mantel and accessories for your home easy and accessible. To get started with your mantel shelf, click around our website, or hop on a call at 1-800-830-5767.