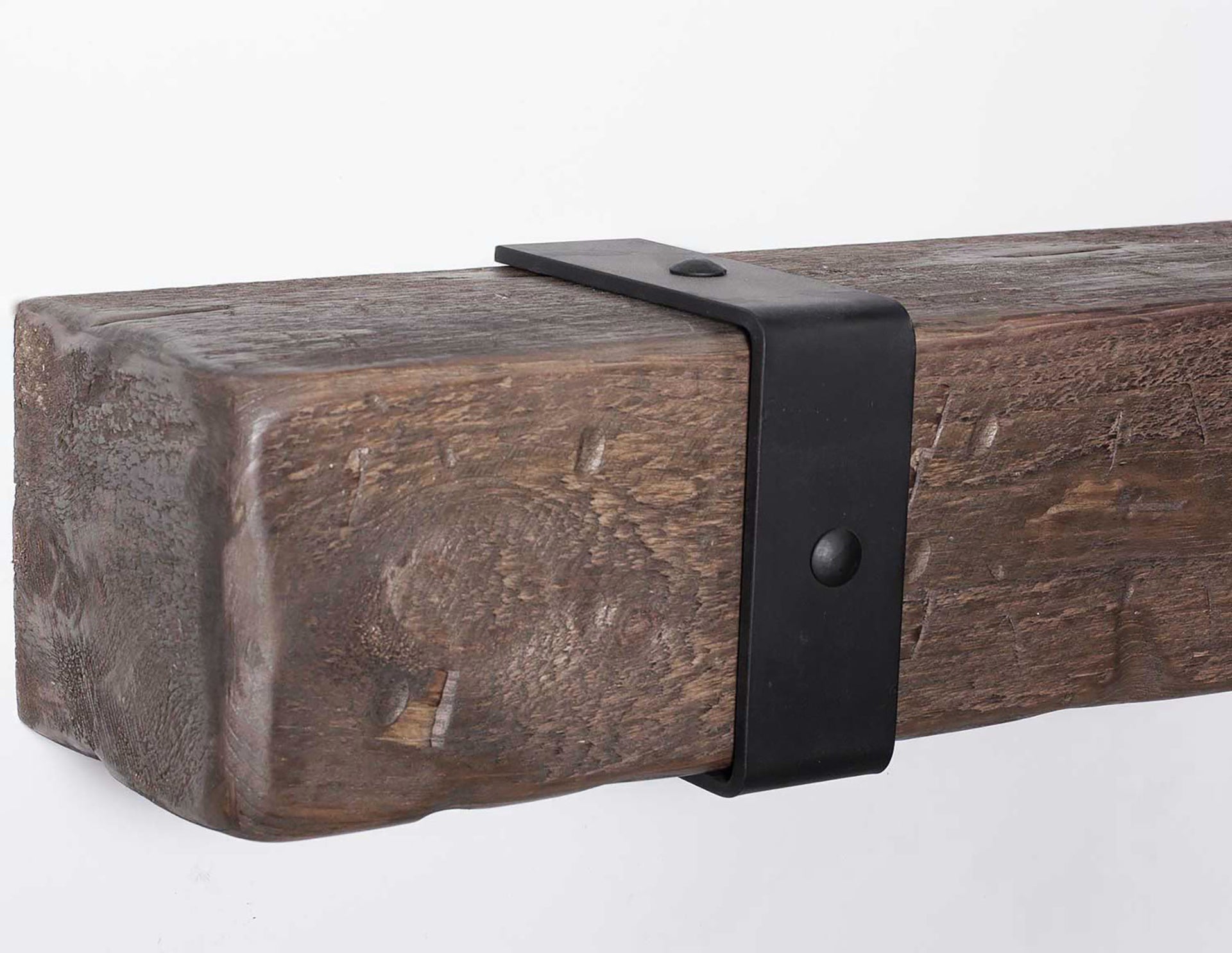 Sprucing Up your Kitchen with a New Wooden Mantel Shelf
Picture this: a beautiful kitchen with white-tiled walls, perfectly made wooden cabinets, but just a  little empty space that you're desperate to fill. What better way to add a bit more depth of design to your kitchen than with a strong and sturdy wooden mantel shelf! With the help of Helm and Home, you can find beautiful, strong, and handcrafted pieces to bring out the smaller details of your home. 
Aesthetic and Practical Benefits
Kitchen mantel shelves are custom built and make a great addition to any home, as they offer both an aesthetic boost as well as practical benefits.  A custom mantel shelf can provide extra space for storing items such as cookbooks, spices, kitchen gadgets, and even decorative pieces. Plus, with the right custom design, it can also be used to display photographs or artwork. 
When customizing your wooden mantel shelf, you can choose the specifications and materials to match the design of your kitchen. Whether it's a traditional wooden mantel or a sleek modern one made of metal, finding the right one is easy with custom options. You can also customize its size and shape to best fit into your existing kitchen space. 
Adding Useable Space with Mantels
Another great benefit of custom mantel shelves is that they don't take up too much room in your kitchen. They are typically wall-mounted, which means they won't require an awkward corner or extra space taken up by furniture. Plus, custom shelves can be designed to blend seamlessly into any decor style - from rustic cabin vibes to minimalist chic - so you won't have to worry about clashing styles within your home.
While you may be removing wall space, you're also freeing up cabinet space! We typically see homeowners utilize their mantels to show off or store high class glasses or mugs to fit with the style of their home. With the tile idea we had earlier, adding wine glasses or tall pitchers on these shelves is a great option for storage and showing off some of your finer pieces. 
Finding High Quality Products
No matter what custom wooden mantel shelf you choose, it is sure to become an eye-catching conversation piece within your kitchen. Whether you're looking for extra storage or a decorative accent, custom mantel shelves are the perfect way to make your kitchen stand out.
Furthermore, custom mantels tend to be sturdier than pre-built shelves and therefore able to hold heavier items without worry of sagging or buckling under the weight. So if you're looking for a way to spruce up your kitchen with something that has both form and function, then custom mantel shelves are definitely the way to go. Get creative and make your mantel shelf truly one-of-a-kind!
For more information on handmade and beautiful wooden mantels, be sure to visit our store or gallery for a better idea of what we offer. We love to get to know the people that enjoy our work, so if you have any questions, visit our blog, or call us today at 1-877-555-9300. When it comes to improving your home's functionality or design, we always want to be a contributing factor.