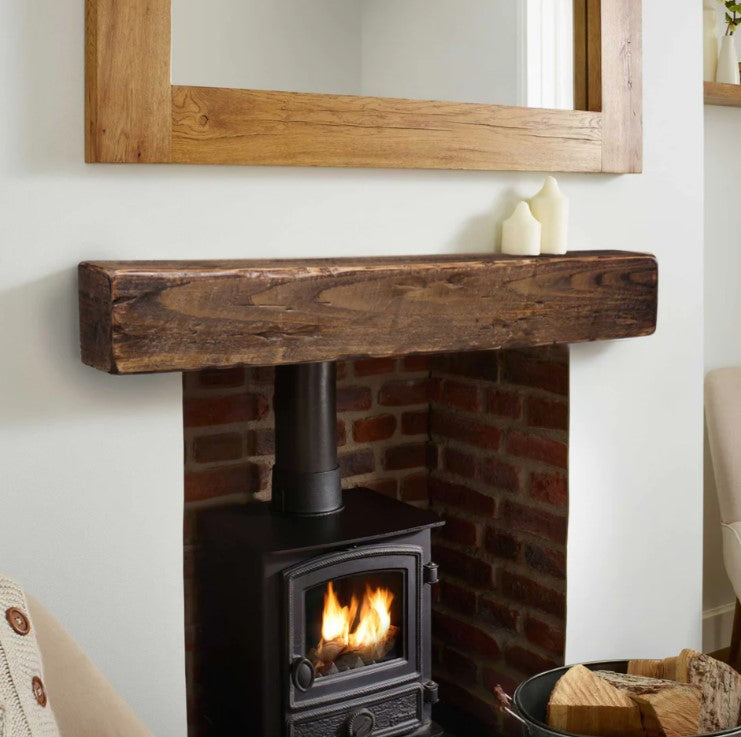 A New Meaning to the Holidays With Our Fireplace Mantels
Mantels are to a fireplace what eyebrows are on a face. You don't necessarily notice a mantel unless it is missing or until you replace it with a new one from Helm and Home. Our mantels set the tone and keep the mood comfortable and inviting. Having a fireplace mantel allows for those magical moments to occur and keeps the mood pleasant. At Helm and Home, we have the perfect mantels to keep your family gathered around the fireplace. 
Wide Variety of Options
We offer five exceptional types of mantel pieces to fit the comfort of your home. Feel free to choose from the colors we offer, or contact us if you desire to mix and match some of them! Each of our mantels has been hand-crafted from high-quality and sustainable materials that are eco-friendly and durable. So, you can rest assured knowing that your mantels are safe for your family while also lasting you a long time. A fireplace mantel is something you should be proud of; it's something that you can decorate and keep your home looking amazing. That's why, at Helm and Home, we guarantee that you'll be happy to have your new mantelpiece. 
Rustic or Modern Mantels
If your idea of a comfy night by the fireplace is a more rustic feel, we have three tremendous mantels that would be a great fit for your home, no matter the size. We offer rustic mantelpieces with either metal brackets, metal rivet straps, or floating. No matter what option you choose, it will be sure to make your home feel warm and inviting on those cold nights. If you're looking for more of a modern design to keep your home warm but also fancy, our modern floating or metal bracket mantels will certainly bring that to your house. 
Striving for Perfection
At Helm and Home, we want your fireplace mantel to be a part of your home. That's why for any custom colors or sizes: we will work with you to ensure you get exactly what you want. Mantels are what bring families together, especially by the fire. In fact, if you're needing a fireplace mantel in time for the holiday season, we will do our best to get your order prepared and shipped as quickly as possible. Family means everything to us, and we want your family to love the mantelpiece just as much as we do.
So, sit back, relax and look through all the mantels and accessories we offer. If you're worried about installation, our instructions are so easy to follow that even your kids could do it for you. There are no crazy tools involved and barely any skill needed to make your fireplace homely. If you have any questions or concerns visit our frequently asked questions page
here
, or call us at 1(800) 830-5767. If you want to customize your color or size, don't hesitate to send us a message. If you want to view a more in-depth description of our different mantel options, check it out
here
! We can't wait to design your perfect mantelpiece, plus there's free shipping on all orders!