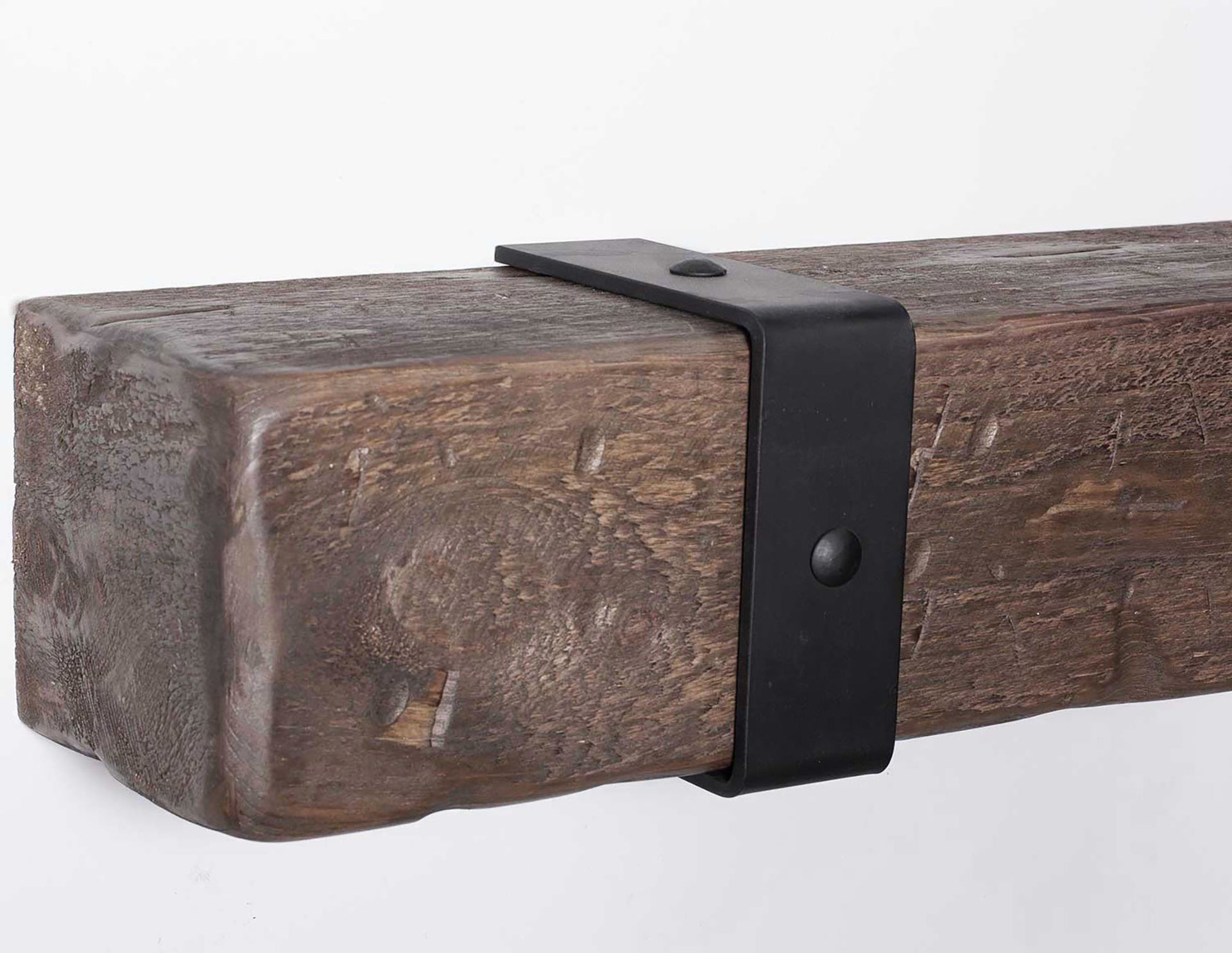 Rustic Mantel Styling Tips 2021
Rustic mantels are one of the best ways to add some extra charm and character to your living room. These gorgeous handcrafted pieces of home decor can be a much needed addition to a bland wall. Especially when paired with a wood burning fireplace and other rough 'n' tumble yet equally endearing decor, a rustic mantel can be the star of your home.
Here are a few of our favorite tips for styling a rustic mantel!
Since most of us aren't lucky enough to live in a stunning cabin or farmhouse, a rustic mantel often acts as a pillar of this style in the home. A homeowner who decides to opt for a rustic mantel can choose to either lean into this rustic, farmhouse aesthetic, or can choose to dress it up (or… down? Depends if you ask one of 'em dastardly city slickers or not.) to make their living space sleek and modern while still maintaining that rustic charm and extra character that comes with a rustic mantel.
If you plan to incorporate a rustic mantel into other
rustic style decor
, this should not be a difficult endeavor. Given Helm & Home's rustic mantels are constructed of hand hewn pine and come in a variety of stain colors, our mantels will easily blend into other rustic style decor.
We do, however, recommend that you stick to 'neutral' or more rustic accoutrements on top of your new mantel space. This can be anything from autumn sundries to antique
family heirlooms
; and is not particularly rigid in requirements, it is more down to how you style your arrangements! If you keep the rustic theme in mind, your styling je ne sais quoi will follow suit! However, if any decor is explicitly contemporary, such as a modern art piece, it may look a bit out of place when paired with a rustic mantel and other rustic and homely decor.
If you plan to dress the rustic mantel into a more 'contemporary' style, this is also not a particularly difficult endeavor. In this case, you want the objects that are held by the mantel to be slightly more sleek or modern, such as art pieces or shiny, metallic decor, or stick to 'neutral' decor such as family photos and heirlooms that are not necessarily rustic or contemporary in their aesthetic disposition.
In addition to their renowned aesthetic qualities, Rustic mantel styles are also a great way to incorporate supporting metal brackets in order to give your new mantle even greater structural integrity. Metal brackets are a great way to give your mantelpiece a bit of extra 'oomph'. This is especially useful if you have decor that is particularly heavy, or if you have some particularly rambunctious cohabitants. Not only do metal brackets look great on a rustic style mantel, they can provide some extra structural integrity for extreme use applications (and even the burliest of kinfolk!)
Helm & Home offers mantels in both floating and bracketed designs in our rustic style hand hewn pinewood. This means that you can opt for the simpler install of the floating box style rustic mantel, or the increased strength and ruggedness of a metal bracketed design without sacrificing any of the rustic charm from either design.
In addition to being constructed of hand hewn pine and giving the option of extra sturdy metal bracketed designs, when purchasing from Helm & Home, you can choose between 4 color options to ensure that your rustic mantel can be incorporated seamlessly into your home.
However, no matter the style you choose, the install process is simple. There are a number of comprehensive guides on our
website
to help you through the install process of both bracketed and floating mantelpieces. If you find yourself in a particularly tough spot, there are many tutorials available on websites such as YouTube which can help diagnose and troubleshoot some application specific problems.
If you are curious about how a rustic mantel can improve your living room and accentuate the style in your home, would like to learn more about the install process, or would like to start transforming your fireplace today, Helm & Home is here to help. Give us a call at
(877) 555-9300
or visit our
website
today to learn more.