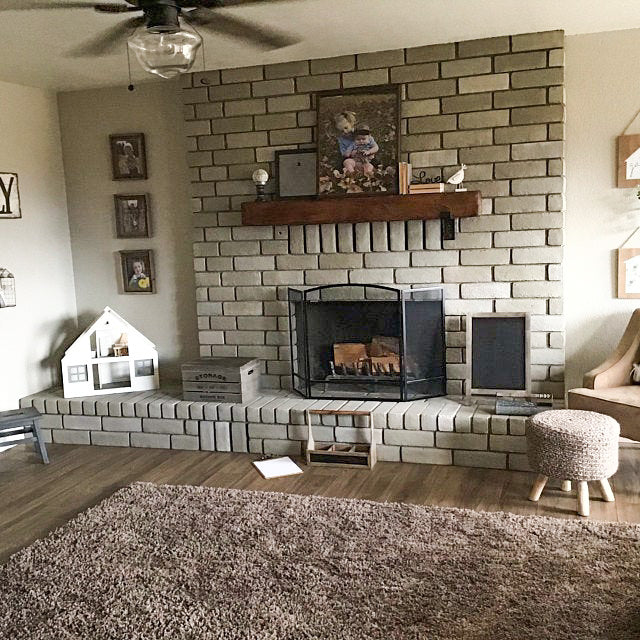 Beautiful Holiday Memories with a Perfect Mantel Shelf
Did you know you don't need a fireplace in order to have a mantel? Perhaps you have an abundance of decor, pictures, or holiday items. Here, at Helm and Home, we have just the right thing: a mantel shelf! With our array of mantel shelves, you can ensure that this new piece of furniture will create storage options while also adding style to your home. 
Different Rustic Styles
Our rustic shelving sets the tone for a comfy and refined environment. With the stress of cooking and home life, our mantel shelves will ensure that the mood stays warm and calm. With three different sizes and two different styles, you can choose the shelf that's right for you. Need a shelf that creates more light since there are fewer windows? Our floating mantel shelf with integrated lights will do the job! Perhaps you already have tons of light and need a shelf that will store all your belongings. We have two rustic shelves that can either be 1.5" thick or 3" inches thick, depending on the size of your home. 
High Quality Materials
All our products are designed and made by hand with the highest-quality materials. You don't have to worry about the longevity of your furniture because our builds are made to last! Not only are they durable, but they are also sourced from eco-friendly, sustainable materials, so your family and the environment stay safe. 
Want the mantel shelf to match the color of your home? We offer four exceptional colors that go along with many  different design styles; Maybe 3" is too big for the room, but 1.5" is too small. We can work with you to ensure that you get exactly what you want. All you have to do is contact us with your concerns, and we can do our best to create the perfect shelf for you and your family. 
Shipping and Setting Up
In fact, you don't even have to worry about shipping or assembling. All of our products include free shipping along with easy installation instructions. There are no complex tools involved, and our instructions are so easy to follow that even a kid could do it! We want the best for you and your family, and that's why at Helm and Home, we do everything we can to guarantee that you get the perfect shelf with minimum effort. 
Need the shelf quicker for the holiday season? Just contact us, and we will do everything we can to ship it as quickly as possible. In addition, if you have any questions or concerns, you can view our frequently asked questions page here; or you can call us at 1(800) 830-5767. Want to view all the shelves and accessories that we offer? Check it out on our website so you can get a feel of which size and color you prefer: you can also view all the details about each item! We can't wait to create the perfect shelf for you and your family.