Floating Shelf Installation Guide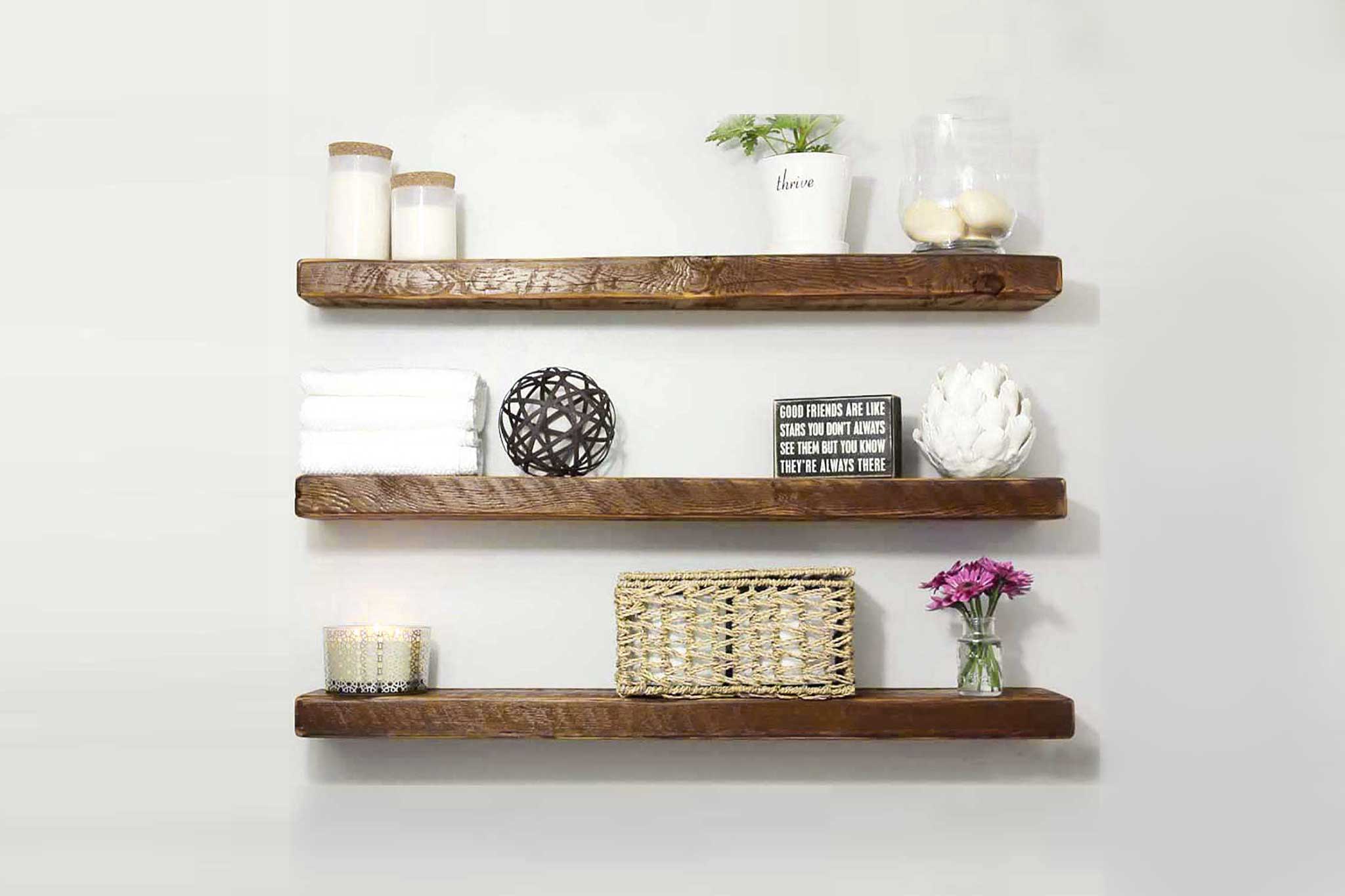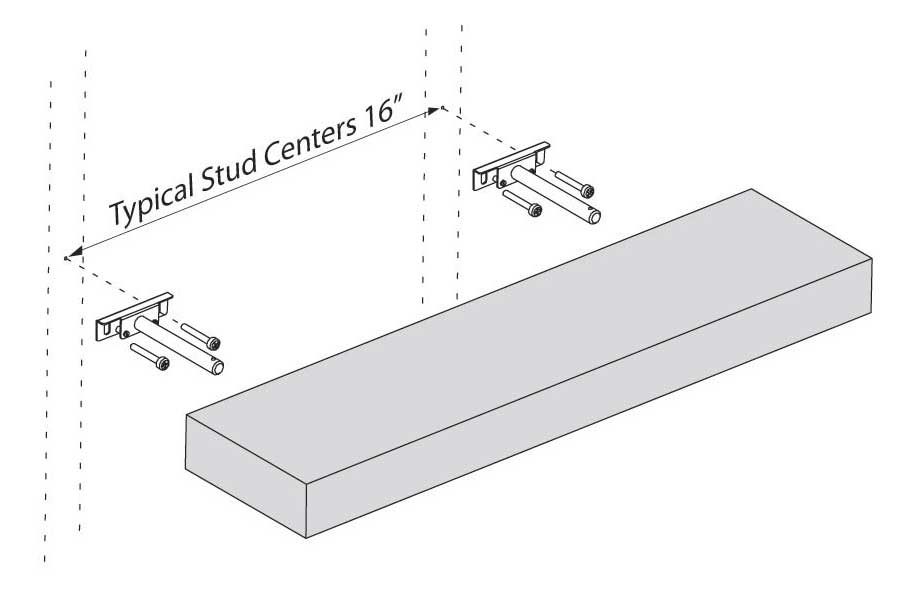 Attach shelf brackets to wall using appropriate anchors for mounting surface. 
Note: The hole spacing in shelf is 16" to align with stud spacing.
Fine Tuning the Mounting Brackets

Loosening the wall mountingscrews allows the bracket to beadjusted vertically.
Twist the bar counter-clockwise to loosen.Move horizontally to desired position.Twist clockwise to tighten.
Turn the set screws clockwise to raise the front of the bar.
Have any questions? here are a few ways to find some answers